Tianning District Delegation To Visit The Chinese Academy Of Sciences Dalian Chemical Institute
发布时间:2017-04-08
文章标签:
April 6, Changzhou Tianning District delegation to the Chinese Academy of Sciences, Dalian Institute of Chemical Exchange visit, and Professor Lin Bingcheng team to learn. Tianning District delegation from the Tianning District Talent Exchange Center Ding Zhuren, director of the Department of Personnel Division Zhou Kechang lead, Changzhou Rui De Medical Technology Co., Ltd. General Manager Mr. Zhai Xiaofeng as a corporate representative to participate in the study.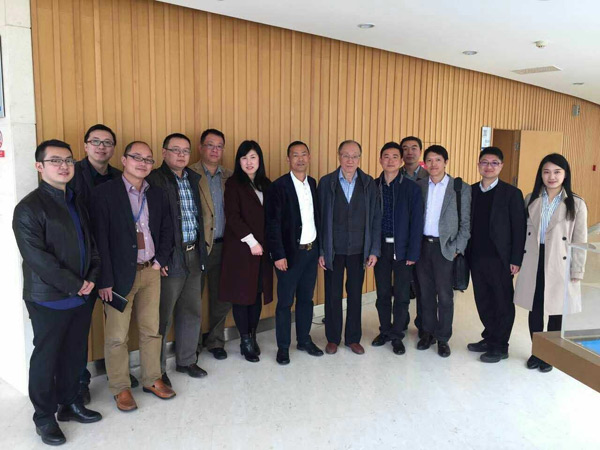 The picture shows the delegation of Tin Ning and Professor Lin Bingcheng
(In the middle of Professor Lin Bingcheng and Mr. Zhai Xiaofeng)
Professor Lin Bingcheng, born in 1944, Chinese Academy of Sciences, the current Chinese Academy of Sciences Dalian Institute of Chemical Physics researcher, is committed to microfluidic chip nearly 20 years, has published more than 260 papers, published "microfluidic chip lab" Chip lab "and other works 7, apply for or hold the field of microfluidic chip patents more than 50 items. Won the Liaoning Provincial Natural Science Award first prize, Liaoning Province, the first prize of technological invention and other awards. Training doctoral, master graduate students about 50. Professor Lin Bingcheng formed microfluidic chip research team has applied for or hold more than 60 patents, published microfluidic chip related SCI papers more than 100 articles, and has received two national research awards, a provincial research awards, on behalf of With the highest domestic, leading international microfluidic chip research level.